Do you want to sew your own swimsuit but are scared to get started?
Do you struggle to find beautiful, supportive swimwear that actually fits?
Are you ready to power-up your sewing skills?
---
If any of this sounds familiar, this workshop will give you the skills and confidence to make the swimsuit you've been searching for!
Quit being scared of your sewing machine. Stretch fabric is not your enemy and a beautiful handmade swimsuit is only a few hours away.
Sew Your Dream Swimsuit: The Supportive Swimwear Workshop will walk you through swimsuit construction from start to finish through eleven detailed lessons using the Sophie Swimsuit pattern (pdf pattern included for free with the workshop!)
Make your choice of a classic one piece with sexy hourglass seams, or a two-piece bikini with a high waisted bottom, both which include a supportive 3 piece balconette cup.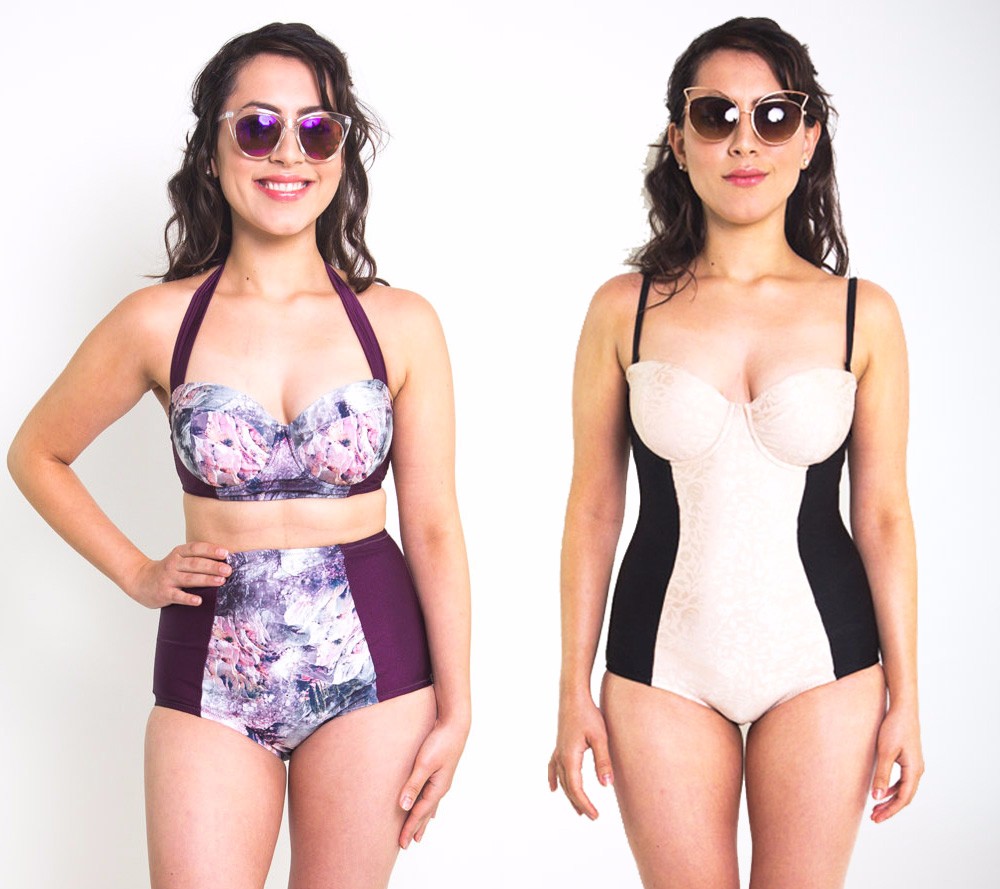 HERE'S WHAT YOU'LL LEARN
✂ How to assemble a swimsuit using a regular sewing machine or serger

✂ Working with swimsuit lycra

✂ The best techniques and stitches for swimsuit construction

✂ Where to source the best bra making and swim supplies

✂ How to insert elastic for swimsuits that move with you

✂ How to make a perfectly supportive foam cup

✂ Insert underwire and channeling for the ultimate in breast support

✂ Fit your suit to perfection - learn how to grade between sizes, sew a sample test cup, and make cups that were fit just for you

✂ Personalize and hack your swimsuit so you can be your own personal swimwear designer!
WATCH THE WORKSHOP TRAILER:
COURSE BENEFITS
Learn anytime, on any device, with unlimited access.

Self-paced lessons mean you decide when the course begins and ends, and how many times you watch it over again.

Helpful tips, techniques, and methods for making your own swimsuit from a noteworthy sewing professional.

Acquire sewing skills that are transferrable and can be built upon in future sewing projects.


Get additional help! You can always count on a response from Heather when you leave a comment or question in the lesson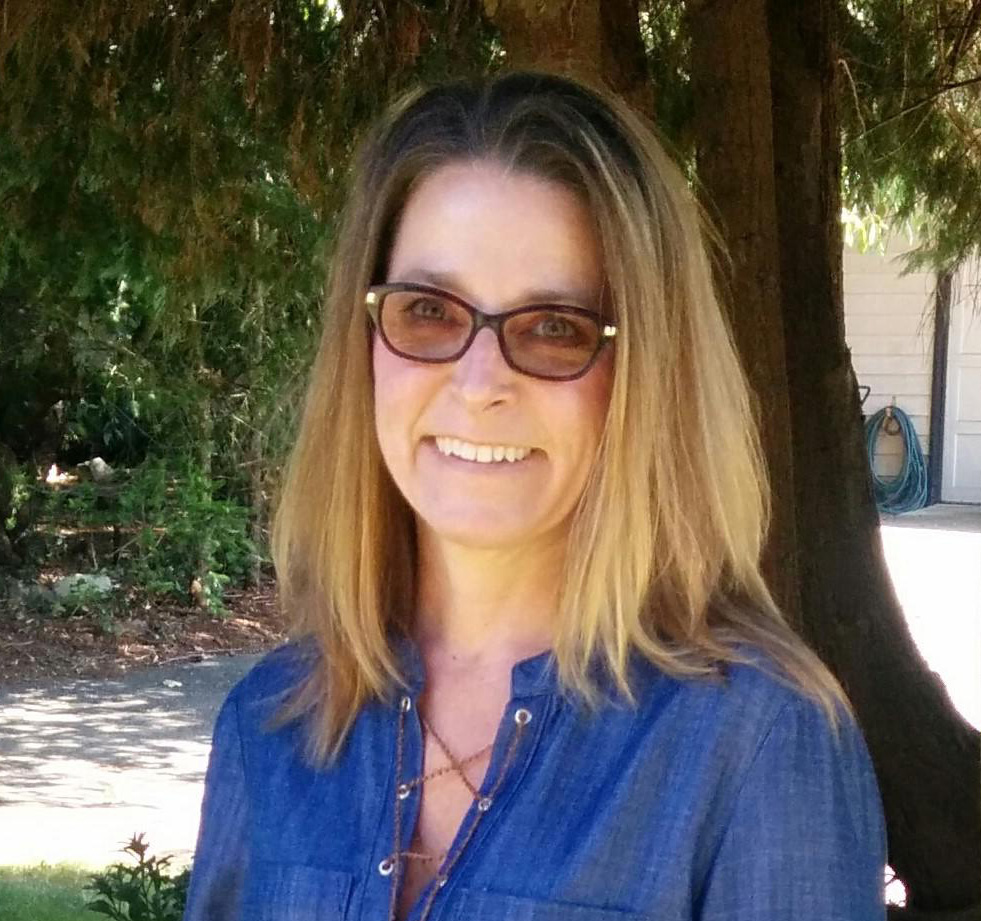 This workshop was TERRIFIC right from the start to achieve a nicely fitting swimsuit top. Heather was practically holding my hand through the entire process. The explanations were easy to understand and the videography was excellent as well. A beginner could easily be successful using this workshop to make a swimsuit. When I had a question, Heather took the time to respond and the answer was beyond my expectation...clear, concise and detailed! I love that I can log in and watch again and again. Heather has a fresh approach to sewing instruction that IMO matches all skill levels and is superb for the newest among sewists.
Genevieve Arthur - Sew a Button on Your Underwear
I made my first swimsuit using this course. I was pretty nervous about swimwear, especially putting in an underwire, but the course made it so easy to understand. Heather Lou was so personable, and I loved that it felt like she was sewing right along with me! I'm super proud of my finished swimsuit, and I've gotten a ton of compliments on it!
Nicole Morgan - Pudge & Nico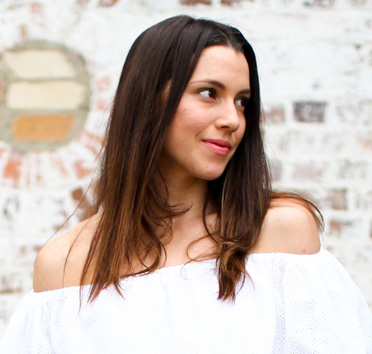 I absolutely loved the accompanying video tutorial for the Sophie Swimsuit pattern. I wish that all sewing patterns came with a video option...I barely looked at the written instructions while sewing up my swimsuit because having a video guide + heather's teaching style made the whole process so simple. And it was like having a personal sewing date with Heather in my lounge room! Being a visual learner, a video tutorial is definitely my preferred method of sewing instruction and I can't wait to see the next one.
Sophie Parslow -Ada Spragg
Your Instructor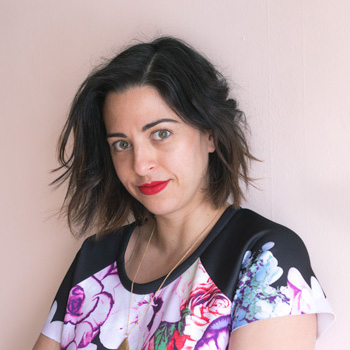 Heather Lou is a pattern designer, blogger, and sewing educator for the modern maker. As the force behind Closet Core Patterns, she has been writing about sewing for over ten years, and has taught thousands of people to sew, both online and in her sold-out sewing workshops across North America & Europe. Her work has been featured in Threads, Sew News, Seamwork, Love Sewing and Sewing World magazine.
With her contagiously positive attitude, Heather's teaching style is fun and filled with helpful tips and techniques to help you transform the outfits in your imagination into a self-made wardrobe you love -- not one you're limited to buying off the rack.

Keep in touch with Heather over on the popular Closet Core Patterns blog.
FAQ
---
Q: I'm psyched about making my own swimsuit! How do I sign up to get started?
A: Welcome to the course that changes everything about how you make and wear swimsuits! To get sewing, click on the button at the top or bottom of this page, and you'll be enrolled immediately.
Q: When does the course start and finish?
A: The beauty of Closet Case Patterns' online courses is that you call the shots on when they begin and end. Sew Your Swimsuit is a completely self-paced, online course, which means you get to decide when you start, when you finish, and how many times you replay it.
Q: What will I need to get started?
A: Before you get started, we'll share a complete supply list, along with information about where and how to source everything on said list. At the very least, you'll need a sewing machine (serger optional), swim fabric & lining, polyester thread, stretch needles and swim elastic. For an underwired suit you'll also need underwires, channelling, bra lining and bra cup foam.
Q: How long does the course take to complete?
A: It's up to you! To give you an idea of how long the course is start to finish, the video runs around 4 hours long and comprises 11 lessons total. Binge watch them in a weekend, or do a little at a time. You can return to the course as many times as you'd like, and there's no time limit for you to complete in.
Q: How do I get my free pattern?
A: Once you enroll in the course, you'll receive a PDF copy of the Sophie Swimsuit Pattern. Head to the "Materials & Resuources" session to download it to your device of choice.
Q: What if I want a printed pattern?
A: The Sophie Swimsuit is only available as a PDF, although we include copy shop files if you'd like to save yourself some cutting and taping.
Q: How long can I access the course?
A: All day, 'erryday. But for real, this course includes lifetime access. After you enroll, the course is yours, which means you've got unlimited access for as long as you like, across all devices for all of eternity.
This class is closed for enrollment.